Rep. Alexandria Ocasio-Cortez took to Twitter Saturday night to gloat over the apparent low turnout at Trump's much touted Tulsa campaign rally earlier in the day.
She boasted that teens across the nation and around the world had scammed the event by registering for spots, snagging up mass tickets online in order to prevent others from attending, leaving most of the arena barren and empty.
According to a Forbes report on Sunday, while the BOK Center's total capacity is near 20,000 – about 6,200 people showed up, bused on Tulsa Fire Department numbers.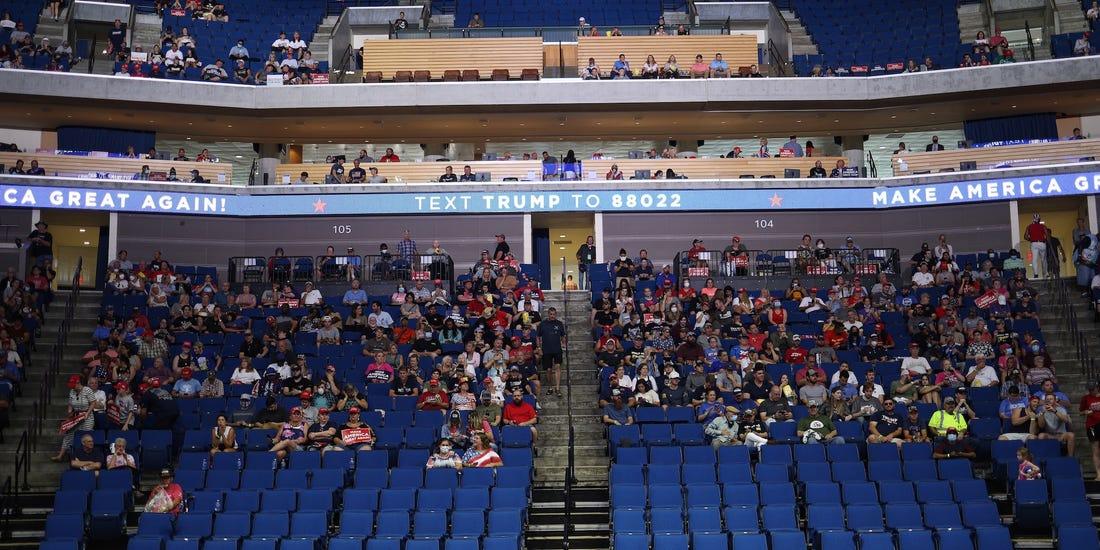 (Visited 1 times, 1 visits today)
---
---
Get Your DAILY DUH at Stupid Politics!
[wp-rss-aggregator feeds="136804" template="stupid-politics"]
---