Chinese state media fired back against George Soros's attempt to crash their economy by labeling the globalist billionaire a "global economic terrorist" who is "the son of Satan."
From Press TV, "Chinese media call George Soros 'global economic terrorist' ":
The Chinese media have called Jewish American billionaire George Soros a "global economic terrorist" who has reportedly funded anti-China propaganda in Hong Kong.

The widely-circulated English-language newspaper Global Times published an article this weekend and accused the American hedge fund manager of funding Hong Kong's jailed newspaper owner and publisher Jimmy Lai to support anti-Beijing protests in 2019 in the city.

take our poll - story continues below

Will the 2nd Amendment Be Destroyed By the Biden Admin?

Completing this poll grants you access to DC Dirty Laundry updates free of charge. You may opt out at anytime. You also agree to this site's Privacy Policy and Terms of Use.

The article titled, "This global economic terrorist is staring at China!", claimed Soros and his Open Society Foundations financed Human Rights Watch, which it said spreads "rumors" against China over the recent problems in Hong Kong and Xinjiang as well as the origin of the global coronavirus pandemic. The American media have claimed COVID-19 may have leaked from a Chinese laboratory. In response, Chinese officials have said it might have leaked from a US military laboratory.

The Global Times commentary pointed out the 91-year-old American business tycoon had conspired with Apple Daily founder Jimmy Lai to try to start a "color revolution" in Hong Kong in 2019.

The article also described Soros as "the most evil person in the world" and "the son of Satan."

Several other Chinese websites republished the article and it was cited widely by Hong Kong and Taiwanese media publications over the past few days.

The Global Times had previously highlighted Soros's role in sparking "color revolutions" in Africa, East Europe, and Southeast Asia.

In turn, Soros has called out China's economic policies as anti-transparent and has openly dissuaded US firms from investing in China.

Soros recently wrote an op-ed for the Wall Street Journal that said New York-based BlackRock's recent 6.7 billion yuan (US$1 billion) mutual fund investment in China was a "tragic mistake" and would likely lose money for the asset manager's clients.

"The BlackRock initiative imperils the national security interests of the US and other democracies because the money invested in China will help prop up President Xi's regime," wrote Soros, who is head of the group Open Society Foundations.

In June, Hong Kong police arrested five executives of the Apple Daily and Next Digital — the paper's parent group — for conspiring with foreign forces to endanger national security during the raid.

Police said more than 30 articles published by the news media since 2019 calling for foreign sanctions against China and Hong Kong leaders violated the national security law.

The founder of Apple Daily was remanded in custody for taking part in illegal assemblies while facing trial for endangering national security. The rest were freed on bail and were not charged. Some 18 million Hong Kong dollars (2.3 million US dollars) in assets related to the newspaper were also frozen.
As I reported earlier this week, Soros called for BlackRock's Larry Fink to pull his new China funds to punish President Xi Jinping for taking a hard right turn and throwing globalist billionaires in prison and seizing their wealth rather than letting them run his country.
Soros also called on Congress to "pass legislation empowering the Securities and Exchange Commission [currently led by China hawk Gary Gensler] to limit the flow of funds to China."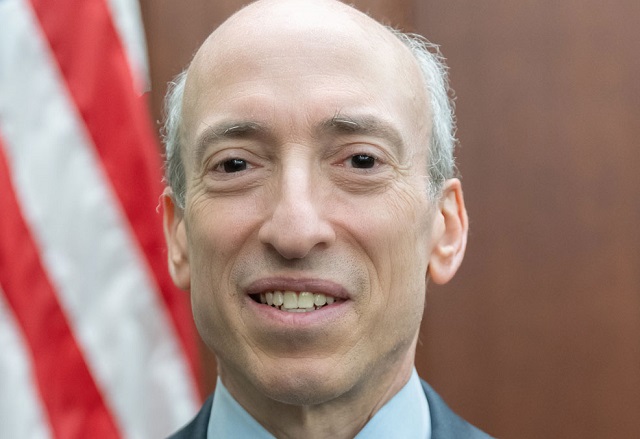 Soros crashed the British pound and made over a billion dollars for himself in the process — these are not idle threats.
President Xi last week told his people to " 'discard their illusions' about having an easy life and 'dare to struggle' to protect the country's sovereignty and security," the SCMP reported.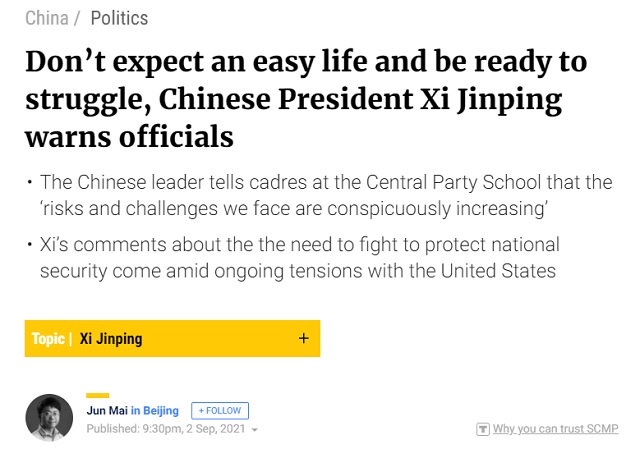 "It's unrealistic to always expect easy days and not want to struggle," Xi said. "[We] must not yield an inch on issues of principle, and defend national sovereignty, security and development interests with an unprecedented quality of mind."
Follow InformationLiberation on Twitter, Facebook, Gab, Minds, Parler and Telegram.
Article by Chris Menahan
(Visited 10 times, 1 visits today)
---