In late July, the CDC abruptly advised states to stop testing for H1N1 flu, and stopped counting individual cases. The rationale given for the CDC guidance to forego testing and tracking individual cases was: why waste resources testing for H1N1 flu when the government has already confirmed there's an epidemic?

CBS News learned that the decision to stop counting H1N1 flu cases was made so hastily that states weren't given the opportunity to provide input. Instead, on July 24, the Council for State and Territorial Epidemiologists, CSTE, issued the following notice to state public health officials on behalf of the CDC:

"Attached are the Q&As that will be posted on the CDC website tomorrow explaining why CDC is no longer reporting case counts for novel H1N1. CDC would have liked to have run these by you for input but unfortunately there was not enough time before these needed to be posted (emphasis added)."

When CDC did not provide us with the material, we filed a Freedom of Information request with the Department of Health and Human Services (HHS). More than two months later, the request has not been fulfilled. We also asked CDC for state-by-state test results prior to halting of testing and tracking, but CDC was again, initially, unresponsive.

take our poll - story continues below

Will the 2nd Amendment Be Destroyed By the Biden Admin?

Completing this poll grants you access to DC Dirty Laundry updates free of charge. You may opt out at anytime. You also agree to this site's Privacy Policy and Terms of Use.

While we waited for CDC to provide the data, which it eventually did, we asked all 50 states for their statistics on state lab-confirmed H1N1 prior to the halt of individual testing and counting in July. The results reveal a pattern that surprised a number of health care professionals we consulted. The vast majority of cases were negative for H1N1 as well as seasonal flu, despite the fact that many states were specifically testing patients deemed to be most likely to have H1N1 flu, based on symptoms and risk factors, such as travel to Mexico.

Because of the uncertainties, the CDC advises even those who were told they had H1N1 to get vaccinated unless they had lab confirmation. "Persons who are uncertain about how they were diagnosed should get the 2009 H1N1 vaccine."

Speaking to CBS' "60 Minutes," CDC Director Dr. Frieden said he has confidence that the vaccine will be safe and effective: "We're confident it will be effective we have every reason to believe that it will be safe."

However, the CDC recommendation for those who had "probable" or "presumed" H1N1 flu to go ahead and get vaccinated anyway means the relatively small proportion of those who actually did have H1N1 flu will be getting the vaccine unnecessarily. This exposes them to rare but significant side effects, such as paralysis from Guillain-Barre syndrome.

It also uses up vaccine, which is said to be in short supply. The CDC was hoping to have shipped 40 million doses by the end of October, but only about 30 million doses will be available this month.
Sharyl eventually received a letter from the CDC in regards to her FOIA request, stating that her request was denied because it is "not a matter of widespread and exceptional media and public interest."
Read the full article here as well as Sharyl's follow-up story.
Bottom line, this was Frieden's show. He instructed all states to stop running tests, and instead encouraged everyone to go get this vaccine (30 million doses worth), just to "be safe", while putting people at risk of the side effects, including paralysis! Does this sound like a responsible decision by someone who is supposed to be looking out for everyone's well-being? What was in that vaccine, and why did he deny the FOIA request?
RED FLAG #4: CDC Funding Under Frieden's Directorship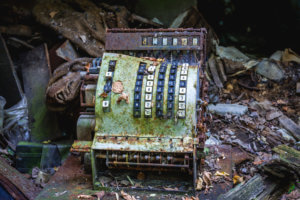 Something you may not know about the CDC: Once the State Dept, Dept of Defense, and USAID are approved for funding, those funds get transferred to the CDC. They are responsible for disbursing billions of taxpayer dollars to "partners" such as foreign governments, U.S. government agencies, ministries of health, WHO, foundations, academic institutions, NGOs, faith-based organizations, businesses and other private organizations. Between 2010-2017 they disbursed between $5-10 million to Clinton Health Access Initiative. This is very interesting to note, being as Frieden was the Director of the CDC from 2009-2017. Coincidence?
There is also a separate CDC Foundation, who also felt encouraged to give between $100,000 – $1 million to CHAI during that same time frame. Don't be confused by the CDC Group Pl listed, as that is owned by the UK government. Though no surprise there, as they also contributed to CHAI, most of whom couldn't possibly make the claim they believed CHAI is legit. Anyone who looks at the Clintons tax records and registration history can see the corruption. Anyone willing to give millions to an organization ought to do a thorough financial background to see where their money flows. No excuse.
Take a look at this astounding breakdown of funds transferred to the CDC in 2016 for disbursement. It's especially intriguing as to how much (nearly $11m) was supposedly transferred for Haiti response. One wonders how that may have been spent? Don't be confused by the Zika funding amount listed under "reimbursable". A Zika Response and Preparedness Appropriations Act of 2016 was passed on September 29, 2016, in the amount of $1.1 billion dollars. This congressional report on funding for the Zika Virus in one heck of a read.
This report states: "On February 22, 2016, the Obama Administration requested more than $1.89 billion in supplemental funding for the Zika response, all of which it asked to be designated as an emergency requirement, which would effectively exempt the funds from discretionary spending limits." This came just a few weeks after the WHO declared the Zika virus outbreak to be a public health emergency of international concern. Patterns and timelines are important to pay attention to.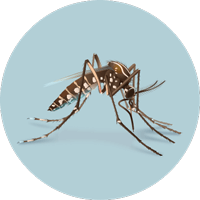 Considering the CDC's 2015 report claimed 62 "symptomatic cases" across the United States and 10 "symptomatic cases" across the United States Territories, that seems like an awful lot of money to combat the virus? Suddenly, in 2016 the virus was spreading rapidly, and in April 2016, Thomas Frieden made an urgent statement, while gathering more than 300 local, state, and federal authorities and experts to the Atlanta based CDC: "The mosquitoes that carry Zika virus are already active in US territories, hundreds of travelers with Zika have already returned to the continental US, and we could well see clusters of Zika virus in the continental US in the coming months. Urgent action is needed, especially to minimize the risk of exposure during pregnancy." And just like that, a new pregnancy registry was created, and physicians all across the country were encouraging women to get tested and monitored.
On July 29, 2016, the Washington Post backed this up: "Zika is spreading explosively in Puerto Rico, reports say." Apparently, there was a huge jump in the United States as well because the CDC reported 5168 "symptomatic cases" in the United States and 36,512 "symptomatic cases" in the United States Territories. Those numbers would most certainly bolster a vote to pass the funding.
Just two months later the funding was passed. Then, on November 18, 2016, the Washington Post reported: "The WHO no longer considers Zika a global health risk." Gosh, considering they were working on developing vaccines in August, they sure nipped that in the bud fast! By June 2017, the Washington Post reported "Puerto Rico declares the Zika epidemic to be over", inclusive of a daunting photo of a graveyard and a man sweeping dirt off the top of a cross.
The epidemic "came and went", with the WHO setting the stage, Obama and friends receiving $1.1 billion in funds, Frieden running the show, and even Bill Gates coming to the rescue with his mosquito born cures in some areas. It was a full-year whirlwind, and by 2017, with a whole new administration in place, the CDC reported the Zika virus cases dropped to 452 in the US and 666 in US Territories. Yes, a peculiar number indeed. As of 2018, there have been 41 cases in the US and 82 in US Territories, all being "symptomatic cases".
Being as the majority of the cases are "symptomatic", is it possible that the numbers indicated were inflated, much like what happened with the Swine Flu? What were in the Zika virus vaccines? This 2-year monitoring "registry" of pregnant women who show "symptoms" of Zika virus is still rolling today.
RED FLAG #5: CDC Blocks Whistleblower Testimony on Vaccines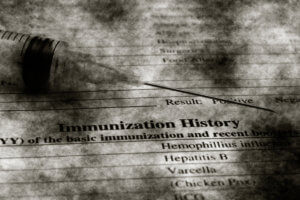 As reported by PR Newswire, EcoWatch and in the movie Vaxxed, whistleblower Dr. William Thompson was planning to testify in a Tennessee court case involving a 16-year-old boy claiming his autism was caused by vaccine injuries. Unfortunately, Thomas Frieden sent a letter blocking him from doing so. PR Newswire reports: "Dr. Thompson has publicly stated to Congressman William Posey and others that he and his colleagues in the CDC Vaccine Safety Branch were ordered to commit scientific fraud, destroy evidence and manipulate data to conceal the link between autism and vaccines."
Dr. Thompson is a 19 year veteran at the CDC and formerly a senior vaccine safety scientist at their Immunology Safety Office, yet Frieden sent a letter to the court denying the request to allow Dr. Thompson to testify stating that "Dr. William Thompson's deposition testimony would not substantially promote the objectives of CDC or HHS." My gosh, he couldn't have said that better.
Dr. Thompson's attorney Robert F. Kennedy Jr. feels that Thompson's testimony is critical and intends to appeal the CDC's denial to Federal court. Dr. Thompson's allegation is that the "agency altered science to undermine autism cases worth potentially $1 trillion in compensation ordered by Congress." This is no surprise, as there have been FOIA requests on vaccines that come back nearly fully redacted. How is it that they feel they can demand and inject human beings with cocktails and not tell them what's in the cocktail? Still don't think they're hiding something? Why the constant cover-ups?
RED FLAG #6: Resolve to Save 100 Million Lives and Prevent Epidemics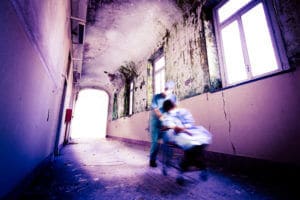 In September 2017, it was announced that Thomas Frieden was to lead a 5-year initiative called 'Resolve to Save 100 Million Lives and Prevent Epidemics.' Backed by $225 million in funding from none other than the Bill & Melinda Gates Foundation, Chan Zuckerberg Initiative, and Bloomberg Philanthropies, with the goal of accelerating progress in reducing deaths from heart attack and stroke, and to prevent deadly epidemics in low and middle-income countries. It operates from a New York-based non-government organization called 'Vital Strategies' which works in more than 60 countries.
Vital Strategies will provide support and technical assistance to the 'Resolve' initiative, and 'Resolve' will work closely with the World Health Organization (WHO), Bloomberg School of Public Health at The Johns Hopkins University, the Centers for Disease Control and Prevention, The World Bank and the Campaign for Tobacco-Free Kids. That is a doozy of a list.
As indicated on a Vital Strategies press release from 2008 – they added a section at the top pertaining to their merge that took place in Jan 2016 between the World Lung Foundation and The Union North America (U.S. & Canada), which has formed as 'Vital Strategies'. It also reflects a $500 million commitment by Michael Bloomberg and Bill Gates to prevent tobacco-related deaths.

In addition to lung health areas, they also focus on maternal health and have implemented an obstetrics program in Kigoma, Morogoro, and Pwani provinces of Tanzania. Yet another area where they are focusing on pregnant women.
What exactly are these "usual suspects" up to now?
RED FLAG #7: Frieden Arrested for Sexual Abuse
Last, but certainly not least, Thomas Frieden was arrested on August 24, 2018, for forcible touching, sexual abuse, and harassment. The allegations are made by a woman who was a friend of Frieden and his family for more than 30 years.
Frieden's court date is set for October 11, 2018, as indicated below in the public court records.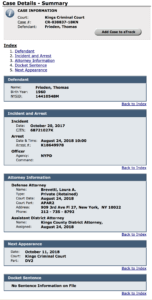 CDC Funding is Now Being Cut Substantially
In February 2018, the Washington Post reported that the CDC intends to cut funding that is going toward fighting epidemic diseases in other countries by 80%. Its plan is to reduce its prevention activities in 39 out of 49 countries. According to WaPo, they claim U.S. government officials stated: "money is running out." Could it be from the billions that have flowed from taxpayer dollars, through the government, into the pockets of the corrupt, or is this just a cover story for reducing funds to areas that didn't require this level of "preparatory" assistance to begin with?
In 2014, $600 million was awarded to the CDC to help other countries prevent infectious diseases, and that money is going to run out by September 2019. The CDC plans to focus on 10 priority countries beginning in October 2019, consisting of India, Thailand and Vietnam in Asia, Jordan in the Middle East, Kenya, Uganda, Liberia, Nigeria and Senegal in Africa, and Guatemala in Central America.
Apparently, this created quite a stir and a coalition of global health organizations that represent more than 200 groups sent a letter to U.S. Health and Human Services Secretary Alex Azar requesting the administration reconsider these reductions. They believe it is critical for health and national security.
U.S. taxpayers shelled out $5.4 billion in emergency funding during the Ebola outbreak, when Thomas Frieden led the agency through BOTH the Ebola and Zika outbreaks. Frieden had this to say about the funding reductions, "This is the front line against terrible organisms. Like terrorism, you can't fight it just within our borders. You've got to fight epidemic diseases where they emerge. Either we help or hope we get lucky it isn't an epidemic that travelers will catch or spread to our country." Is this why this "circle" of clowns continue to dump billions of taxpayer dollars, plus fundraiser dollars, into other countries rather than focusing on the one they reside in? Or, is there something else going on entirely?
Just four months later, in June 2018, Frieden did an OpEd in Science Magazine titled 'Still not ready for Ebola' followed by "Ebola is back. The disease that killed more than 11,000 people in West Africa just a few years ago has returned, striking the Democratic Republic of the Congo (DRC)." He went on to talk about the new vaccine that helped contain the outbreak, how important these "tools" are, and how quick response time is necessary.
After reiterating the seriousness of Ebola and other epidemics and the need for additional work to be done in multiple countries so they are well prepared, he went in for the kill targeting the U.S. for money:
"Most important, the entire world needs to support countries, including DRC, that have undergone voluntary external assessments of preparedness, known as Joint External Evaluations (JEEs).

Thousands of technical experts—the vast majority coming from within these countries themselves—and billions of dollars are urgently needed to close the thousands of life-threatening gaps identified, and resources that have been committed need to be rapidly and effectively deployed.

The United States, historically a leader on global health security, now risks falling behind in pandemic preparedness. The proposed federal budget would slash U.S. global health security funding by two-thirds and require the Centers for Disease Control and Prevention (CDC) to leave the field open to microbes in dozens of countries. As the latest Ebola outbreak reminds us, if the CDC's funding is not protected, the agency will not be able to help protect us. Because an outbreak can spread from a remote area to any major city in the world in 36 hours or less, we are all at risk. And as long as some countries remain at risk, none of us is safe."
The Bigger Picture
Patterns are important, and timelines are even more significant. How is it that funding is often requested in advance of an outbreak? Or, at specific opportune times an outbreak happens and emergency funding is quickly disbursed? Why all the secrecy, refusing FOIA requests, putting a stop to a CDC veteran from testifying, creating a mandatory registry and breaking privacy rights, demanding states not test and simply inject vaccines into human beings that could potentially cause paralysis? Where did that $1.1 billion go that was approved just a few months before Obama exited the White House? And why is it that we are suddenly witnessing an 80% decrease in funding with this new administration? The writing is on the wall.
There is a much bigger picture at play here. These are not the only scandals in connection with Thomas Frieden, which will be discussed more in the future. The real question is, what are they really doing with billions of taxpayer dollars? Why the need to create electronic healthcare systems to track everyone's personal data, while creating mandatory registries? The people didn't ask for this, and most would likely vote this down. What data are they really after? Many would suggest "depopulation", but the evidence and patterns are more indicative of "DNA manipulation", while those that fall sick or die from vaccines are collateral damage, sadly. Why won't the CDC share what is in the vaccines they demand all children receive, while pushing numerous other vaccines under the guise of "it will save you"? If these "tools" are so profound, why all the secrecy, and why is a vast amount of the population sicker than they've ever been before? The CDC is supposed to protect people, and Frieden's track record clearly contradicts that.
People can only cry conspiracy theory for so long before the facts smack them in the face. Everything reported above are actual events, funding, and even an arrest that took place. When will the world wake up and see that our land, our finances, our health, and our privacy have been at risk for decades by these vultures? Conspiracy theory no more. The people deserve answers, full transparency with documentation, and above all – JUSTICE.
Article posted with permission from Corey Lynn, originally appearing at CoreysDigs.com
The Washington Post and The New York Times couldn't say enough good stuff about it, and by September 2015 eClinicalWorks was kicking butt, and decided to buy this property for a cool $21.5 million to house their incoming staff.
(Visited 10 times, 1 visits today)
---