OPINION – Posted by Dean James at Right Wing Tribune
Black Former NFL Player Says He Asked Trump To 'Call Out Elijah Cummings' After Visiting Baltimore
A former NFL cornerback said Wednesday during a Fox Nation podcast that he met with President Donald Trump in July and asked him then to "call out" long-serving Democratic Rep. Elijah Cummings of Maryland over the dismal socioeconomic conditions in his district.
The claim comes after weeks of back-and-forth between POTUS Trump and Cummings, as well as Democrats, some Republicans, and Left-leaning news media personalities claiming that the president was being "racist" when he did, in fact, call out Cummings last month.
take our poll - story continues below
Will the 2nd Amendment Be Destroyed By the Biden Admin?
Completing this poll grants you access to DC Dirty Laundry updates free of charge. You may opt out at anytime. You also agree to this site's Privacy Policy and Terms of Use.
"I had a chance to meet with President Trump, and I told him please call out Elijah Cummings and Baltimore," said Jack Brewer, who is now a businessman and conservative commentator. "I asked him to do that three weeks ago, and he did it."
Brewer, drafted into the NFL in 2002 played for the Minnesota Vikings, New York Giants, Philadelphia Eagles and Arizona Cardinals. He said he brought up the topic of Baltimore to President Trump during White House meeting last month.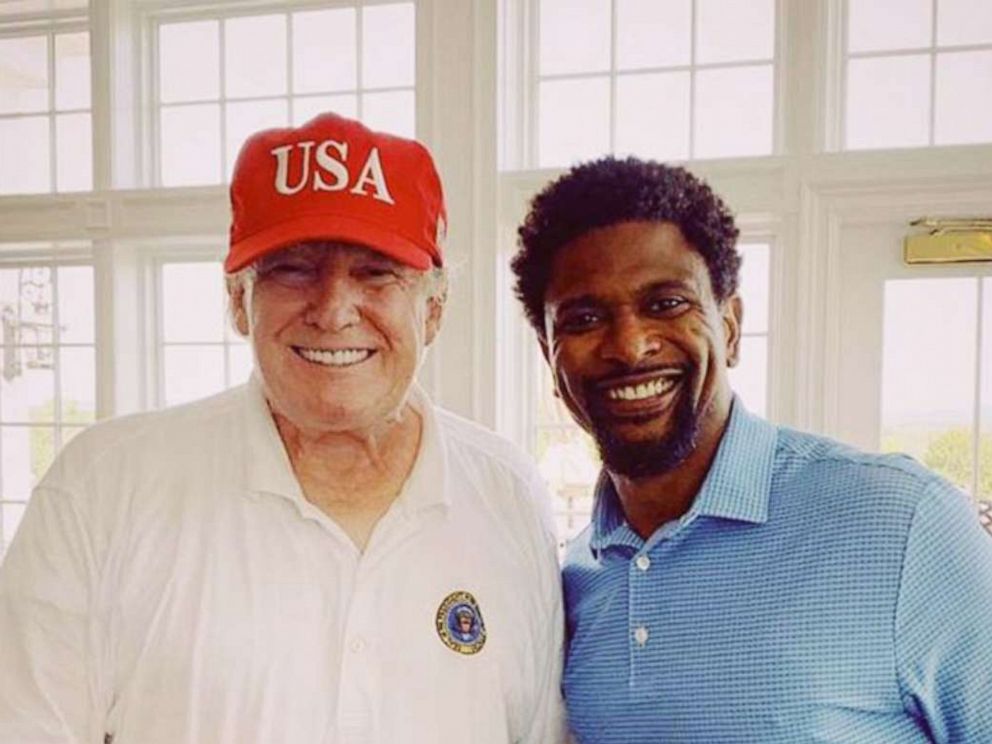 ABC News reported July 22 that Brewer was among a number of influential black Americans invited to meet with Trump at the president's golf club in Bedminster, N.J.
"I had just left Baltimore, where I'm seeing these kids that don't have any core, no culture within them," Brewer said on Fox Nation. "They don't have anyone teaching them or training them.
"And the reason why is because their politicians, their political leaders, are going out and they're worrying about the issues that raise them money. They worry about the issues that raise them money, and that is not the poor, black kid."
He also noted that misguided priorities are also evident in the establishment media, as evidenced by the outsized coverage of the recent mass shootings while ignoring similar activities in large Democrat-run cities.
"We see all the hype over El Paso, and my heart goes out to these people," he said. "My heart goes out to Dayton, Ohio. But the same weekend, 51 people were shot between Chicago and Baltimore. And no one says anything. And these are the same lives."
Following the president's public spat with Cummings, a group of conservative activists traveled to his congressional district this week to clean up portions of it in Baltimore.
This article originally appeared at The National Sentinel and was republished with permission.
Join us at SPREELY if you want REAL NEWS without the leftist censorship!
Dean James at Right Wing Tribune
God Bless.
(Visited 11 times, 1 visits today)
---