This past Friday, I interviewed Denise Zamora of MAGAGirls.Info for my morning radio show. She has been aiding men and women across the country in 23 states who are victims, along with their children, of Child Protection Services and their "for profit" criminal actions against innocent families. However, the story of Neal Sutz, an American from Arizona, who now has dual citizenship in the US and Switzerland is tied with criminal activities of leadership in the Mormon Church, crimes by CPS in the States, as well as those in authority in Geneva, Switzerland concerning his two young sons.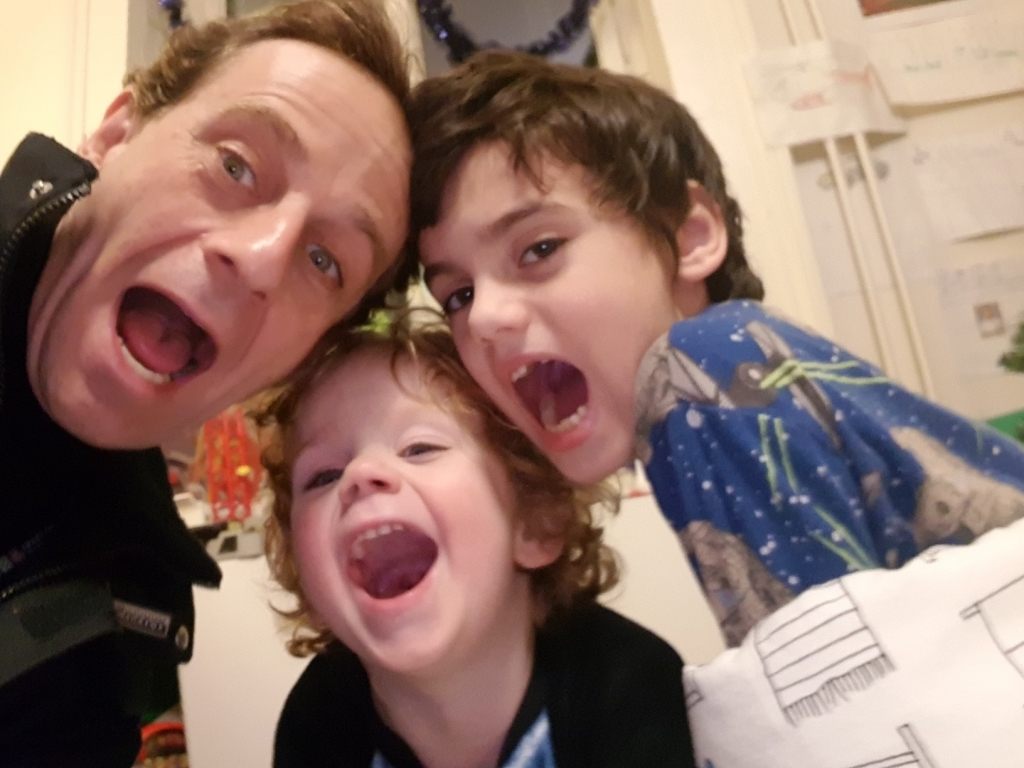 Sutz is the author of SOS Scream of Silence not only has sued and won against Dr. Phil over misrepresentations, but he also runs the website MedicalKidnap.com, which covers stories about his own experiences, but also those around the world in dealing with CPS. The videos and imagery depicting the abuse his sons are currently suffering from the book's website will not only chill you, but will make you angry.
His story, in a nutshell, can be read here:
take our poll - story continues below
Will the 2nd Amendment Be Destroyed By the Biden Admin?
Completing this poll grants you access to DC Dirty Laundry updates free of charge. You may opt out at anytime. You also agree to this site's Privacy Policy and Terms of Use.
He is also in the process of suing a prominent Mormon millionaire and his businesses for defamation following a 2-year-battle in Switzerland after his two sons, Cory and Skylar, were medically kidnapped.
According to a press release earlier this month:
Following along in a 2-year legal battle in Switzerland, which began with Sutz's two, young sons being medically kidnapped and being held in a children's group home, based solely on the defamatory accusations of Sutz's former wife, as well as her brother, Damian Creamer, and members of their family, including their mother and stepfather, Robert Grant Bradford, Sutz decided to engage the US Judicial System to see that justice would be served and the return of his sons would be forced by international political intervention from Washington, D.C.

Ms. Creamer Sutz, in February of 2017, discovered a child pornography video, made by her own mother, of her stepfather, Robert Grant Bradford, molesting Ms. Creamer Sutz's young, special needs nephew in a bathtub during the Christmas vacation of 2016.

Needless to say, Ms. Creamer Sutz, having been a victim, of her own court-certified admission, of decades of sexual, psychological and physical abuse by her eldest brother, Defendant Damian P. Creamer, and other family members and family friends, instantly lost her already-frail grip on sanity and attempted to bury her shock and sadness in large amounts of hard liquor and prescription drugs.

Sutz, being a dual, Swiss-American citizen, worked with Ms. Creamer Sutz to move their little family to Geneva, Switzerland to start a new life. Less than three weeks after their arrival in Geneva, Ms. Creamer Sutz attempted a double suicide from the 8th story window of their Geneva apartment. She was immediately psychiatrically hospitalized. Nine days later, Sutz's two sons were ripped out of his arms and have not, to this day and despite their massive physical, psychological and emotional abuse, ever been returned to him.

Very proven in evidence, it started with two False International Missing Persons reports, written by Damian P. Creamer and Robert Grant Bradford, stating to the Arizona Police, Interpol, the Swiss Federal Police, and then, finally, the Geneva Police, that Sutz had, "…kidnapped with intent to murder, Cortnie and their two sons…"

As Sutz's book, "SOS Scream of Silence" takes off, he has followed up with a $200 Million Defamation lawsuit against those whom evidence proves are behind this nightmare.
"Judgement is for God," stated Sutz. "Justice is for humankind. I trust that Justice will be served and that those who have committed these crimes will be legally punished for having destroyed the lives of the two, sweetest, most formerly-innocent boys on this planet, my two sons."
Our friend Jim White of NorthWest Liberty News interviewed Sutz recently and let him tell his story in which the government of Switzerland not only kidnapped his kids and have allowed them to suffer tremendous abuse, but have defamed, libeled and slandered him, even to the point of ignoring documented evidence that he is both stable and lawful. Then there is the conspiracy between US officials and the government of Switzerland.
This interview was so powerful that it caused a tremendous stirring in Switzerland among reporters and citizens. This led to another interview in which Sutz provides documentation of his claims and points out there really is a conspiracy to rob him of his children… and there is no doubt, he is not the only one facing this in the world.
American father, Neal Sutz, with dual citizenship in the United States and in Switzerland, fled Arizona in 2017 with his wife and two sons to start a new life in Switzerland. His life was turned upside down when 2 American Diplomats became involved in his case without the consent or approval of the Swiss Government, in violation of Swiss Law. If charged and convicted, it would be the first time in the history of the Swiss and American friendship that American Diplomats are charged criminally.
https://youtu.be/98nuAFAkjj4
My interview with Neal Sutz from Switzerland last week has struck fear in the Swiss establishment, and now they are on the attack against Neal Sutz from multiple fronts. He joins me live to bring us all up to date.
https://youtu.be/pg62ffGCxMs
The people can not afford to be silenced in the face of the injustice brought against this man or his children. Do what you can to stand against this tyranny because you don't know if you and your children will be the next targets of CPS.
Courtesy of The Washington Standard
More Child Trafficking:
---