Three Pennsylvania men have been arrested and charged with 1,460 counts of "sexual intercourse with animals," in addition to animal abuse and endangering the welfare of children, according to Clearfield County District Attorney.
In what District Attorney William A. Shaw, Jr described as one of the "most extreme cases of animal abuse," the three suspects were detained after a search at their makeshift farm last week, authorities announced on Monday. Bail was set at $100,000 each for Terry Wallace, 41, Matthew Brubaker, 32, and Marc Measnikoff, 34.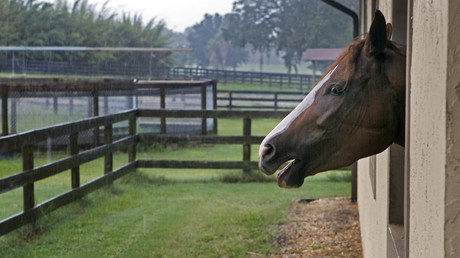 Authorities conducted the search following a tip-off from a "16-year-old juvenile male" who was reportedly living with the trio, and has since been taken into protective custody. "Right now we don't believe the juvenile was sexually victimized," Shaw said, although the suspects were still charged with "endangering the welfare of children."
Information obtained from the 16-year old led State Police to believe that that the accused had sex with a number of animals, including dogs, horses, a cow and a goat. Allegedly, a specially designed V-shaped pen was used to facilitate the sexual intercourse. A substantial number of homemade videos of the acts were seized during the search on August 18.
take our poll - story continues below
Will the 2nd Amendment Be Destroyed By the Biden Admin?
Completing this poll grants you access to DC Dirty Laundry updates free of charge. You may opt out at anytime. You also agree to this site's Privacy Policy and Terms of Use.
Authorities are working to determine the extent of any mental or physical abuse to which the teenager may have been exposed. A Clearfield County Jail judge will preside over the preliminary hearings on Wednesday.
Courtesy of RT.com
(Visited 3 times, 1 visits today)
---