Comedian Adam Carolla slammed the media over their demand that Joe Rogan be censored for pushing "misinformation," asking them, "What have you guys been right about?"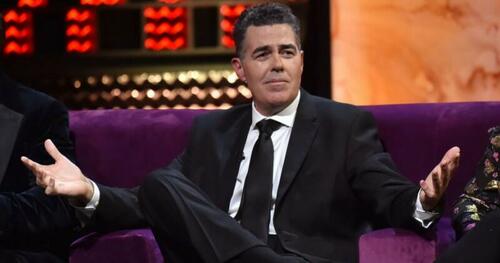 Fox News host Sean Hannity asked Carolla why people demanding for Rogan to be censored couldn't just choose not to listen to him.
"Basically we've decided there's one lane you can be in when it comes to COVID and if you get outside of that lane, you need to be shut down," the comedian responded.
take our poll - story continues below
Will the 2nd Amendment Be Destroyed By the Biden Admin?
Completing this poll grants you access to DC Dirty Laundry updates free of charge. You may opt out at anytime. You also agree to this site's Privacy Policy and Terms of Use.
Carolla said that it was ironic how traditionally anti-establishment figures like rockers and artists were now doing the bidding of the establishment.
Comedian @adamcarolla defends Joe Rogan: "Think about what all these idiots are saying. They're worried about misinformation … What have you guys been right about? I'd put Joe Rogan's batting average up against CNN's batting average any day of the week." 🔥🔥 pic.twitter.com/6NkVQXHUX3

— Scott Morefield (@SKMorefield) January 28, 2022
"Their job is to push back against the man and Neil Young should know the man isn't Joe Rogan, the man is Dr. Fauci, the man is Governor Gavin Newsom, the man is the CDC, the man is the WHO, the man is Biden," said Carolla.
"That's who the man is, you're an old rocker, you're supposed to push back against the man – Joe Rogan is pushing back against the man and you're pushing back against Joe Rogan," he added.
Carolla then made a mockery of legacy media outlets and shows like The View constantly complaining about COVID "misinformation."
"What have you guys been right about?" he asked.

"You closed the beaches down, you closed the schools down, cloth masks were gonna save us all, the vaccine was gonna be effective, natural immunity wasn't effective – what have you been right about?"
The comedian then asserted that he would be confident in putting Joe Rogan's batting average up against CNN's batting average "any day of the week," referring to CNN's infamous dismissal of Ivermectin as horse dewormer.
Carolla returned to the issue of Neil Young demanding his music be removed from Spotify, remarking, "Guys like Neil Young, who back in the day would have been on the side of natural immunity are now on the side of big pharma and pushing back against natural immunity, so the whole thing is upside down."
* * *
Brand new merch now available! Get it at https://www.pjwshop.com/
In the age of mass Silicon Valley censorship It is crucial that we stay in touch. I need you to sign up for my free newsletter here. Support my sponsor – Turbo Force – a supercharged boost of clean energy without the comedown. Get early access, exclusive content and behinds the scenes stuff by following me on Locals.
Courtesy of Zero Hedge
Media
(Visited 155 times, 1 visits today)
---